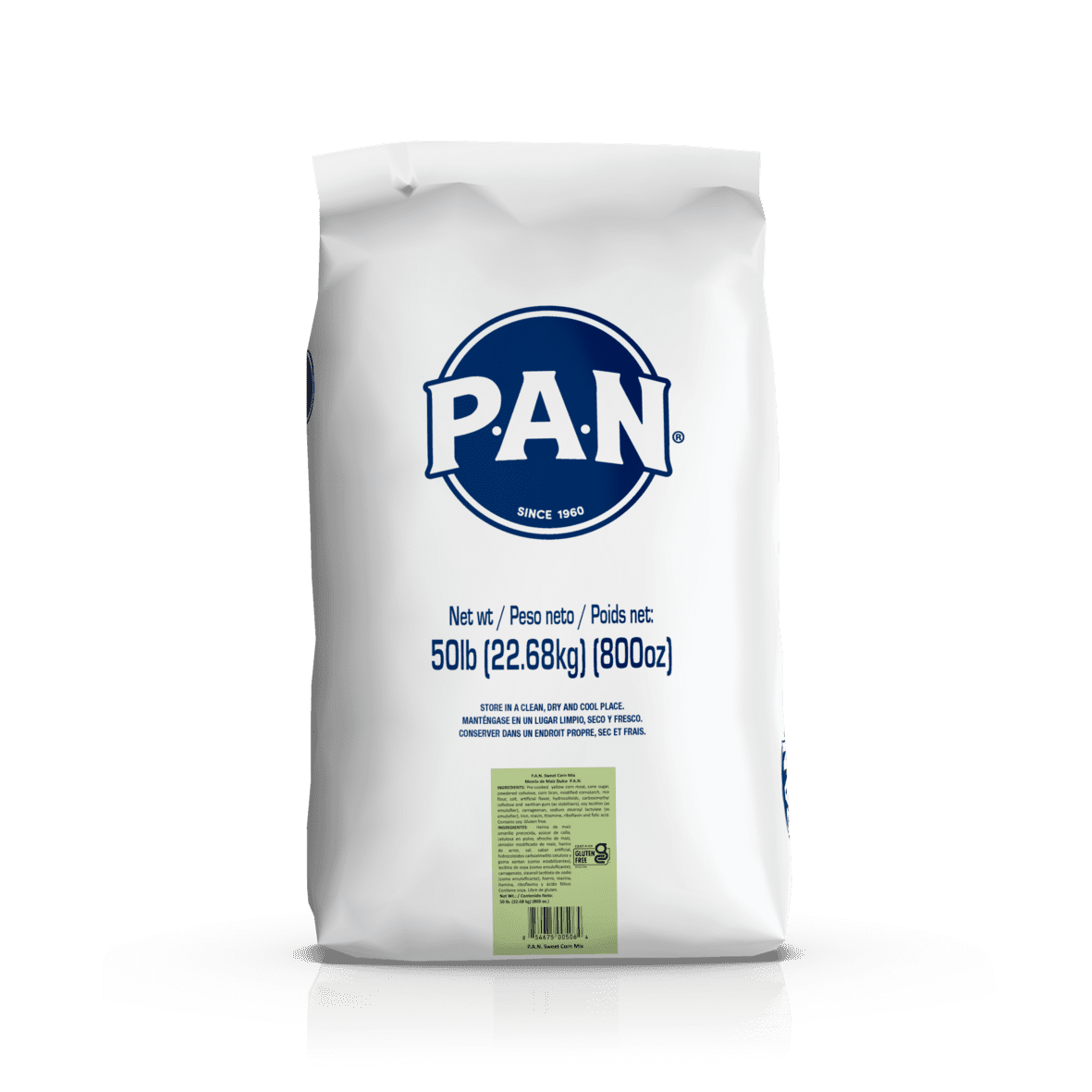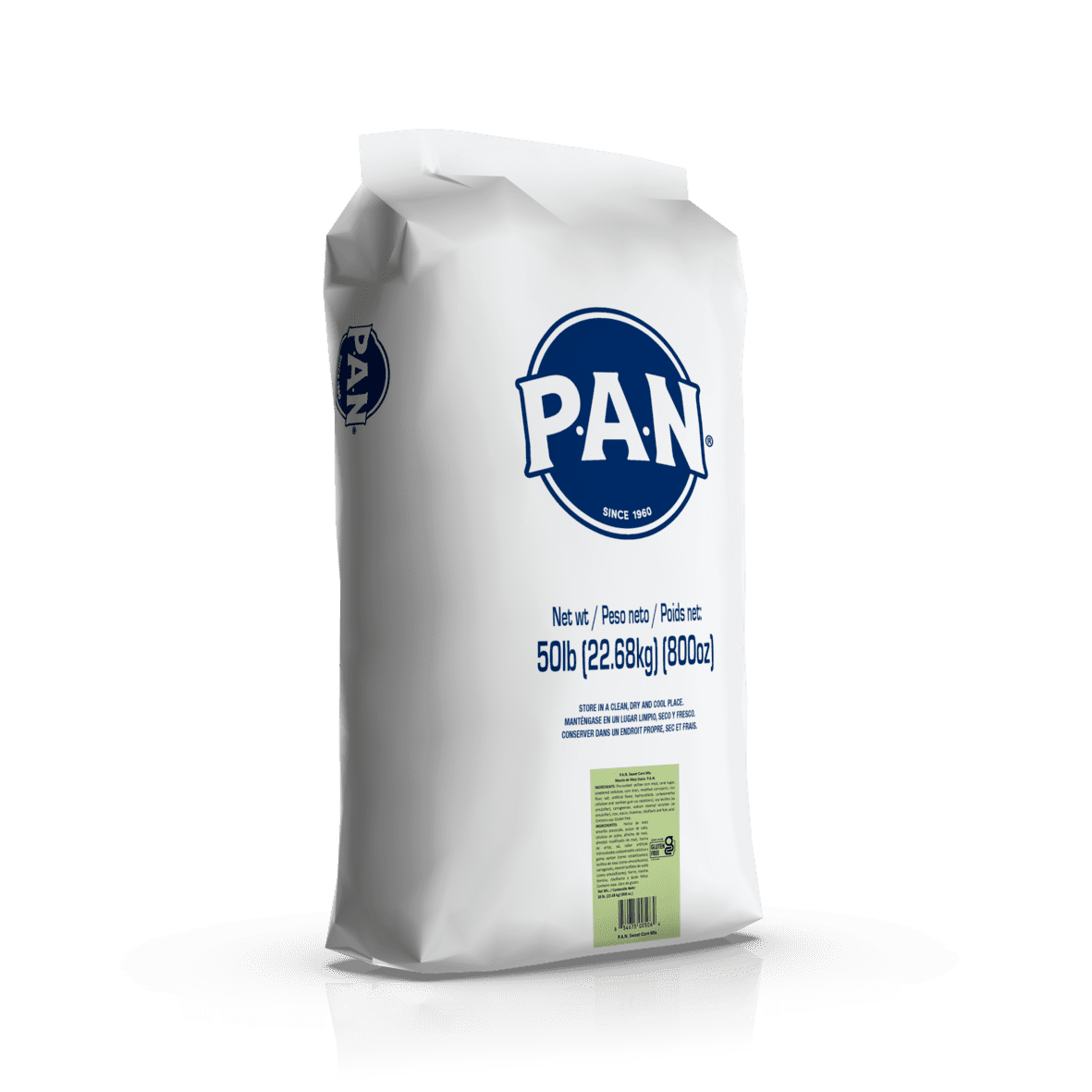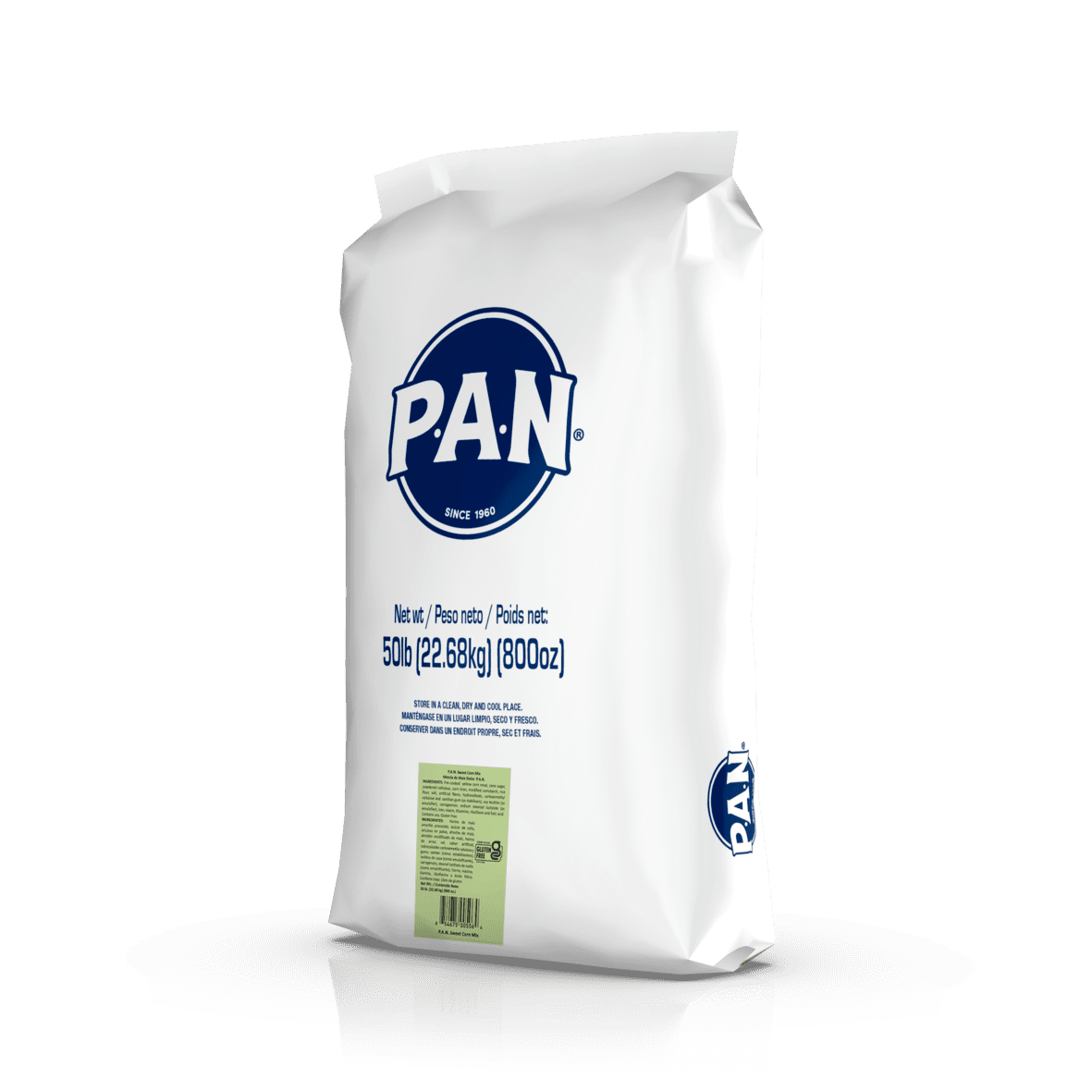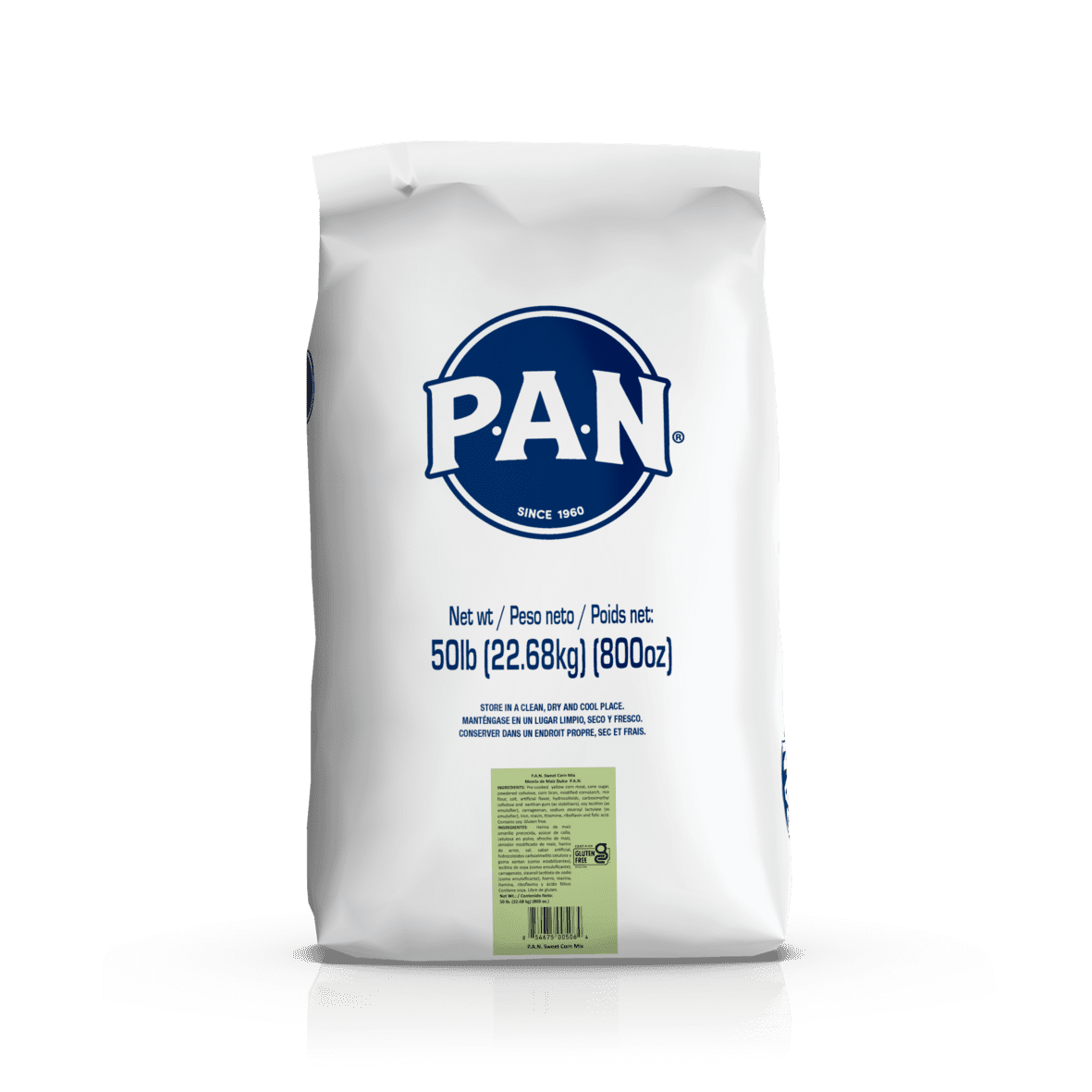 As it is a mixture based on precooked corn flour, its use in manufacturing processes offers innumerable advantages over the direct use of whole corn or raw corn flour, which translates into cost savings associated with time and energy, necessary to cook and grind the corn into dough. Thanks to the composition of the P.A.N. you will give your preparations some sweet notes, notes of sweet corn flavor, notes of tender corn; as well as it can help you get a pourable and slightly fluffy product.
• Gluten free pre-cooked yellow sweet corn meal
• Presentations: 5 lb. and 50 lb
• Shelf life: 10 months
cachapas, arepas de choclo, coastal buñuelos, riguas, chorreadas, waffles, cookies, granola, atoles, desserts, humitas.